Executive Director, Citizens League
We asked Neil Chudgar to convene a series of conversations to consider the Citizens League's future media strategy. … Since community engagement and facilitation is part of our DNA, perhaps we are more discriminating than most in whom we choose to engage on our behalf. … After we got to know each other and were able to experience first-hand his keen listening and diplomacy skills, we introduced him to our trusted networks. … Over the course of a month, Mr. Chudgar reached out to 19 civic leaders … to discuss the Minnesota media landscape, the state of public policy debate in our communities, and the Citizens League's own place in what comes next. The result of these conversations led to a polished report Mr. Chudgar wrote that included recommendations that we plan to put into action. … The depth of his work was critical to our future planning.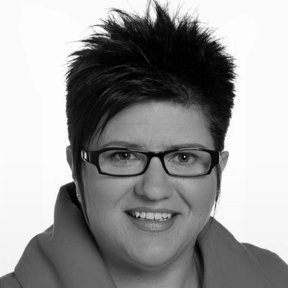 Director of Communications and Public Relations, Minnesota Council of Health Plans
Neil will help you think, write and communicate better than you ever have before. He'll listen to you. He'll take concepts and topics you've been talking about for 20 years and make them easier for your audiences to understand. (Seriously, he did this with health insurance, so imagine what he could do with your topics.) He'll also help you bring life back to your own writing, and think critically about what you do and how. Completely overhauling our communications work isn't easy, but Neil helps make it possible.
Senior Vice President of Provider Partnerships, HealthPartners
Neil is an exceptional talent. He is off the charts in his ability to listen and connect broader concepts and communication opportunities. He has a strong strategic sense and has helped us to modernize how we think about today's problems.
Chief Talent Officer, RightSource Compliance
I had the pleasure of working alongside Neil for over six months as he led our culture development initiative. Neil's expertise helped us build out authentic values and define our culture; his ability to listen through the noise, facilitate difficult discussions and provide sound guidance is invaluable and comes with my highest recommendation.
Executive Director, Minnesota Coalition for Battered Women
Working with Neil was fantastic — through short conversation and sharing of materials, Neil created a persuasive fundraising appeal letter. He understood our organization and the issue, asked great questions, and translated it effectively. He also provided me with new ways to think about fundraising communication and ideas to work on.
Founder and CEO, Billiyo Health
Finalist, 2018 Minnesota Cup
He hooked me … when he improved the ending of my pitch in an elegant and thoughtful way. His deep understanding, distilling technical materials and communicating with extremely minimal guidance is beyond impressive. Later he worked with me on my business plan, pitch deck and also coached me through my pitch. His extraordinary ability to listen and connect the dots helped me develop my pitch, mission statement, company culture and values. Thanks Neil!
Marketing and Communications Specialist, Citizens League
We enlisted Neil to evaluate some big communications questions we had to address. He went above and beyond to assess our current communications efforts, immersing himself in the work we do, and our networks. His findings and recommendations were presented beautifully and succinctly. His experience, expertise, and ability to communicate his ideas are extraordinary. We hope to work with him again in the future!
CEO, Management HQ
Neil worked with our staff team as a facilitator and communications professional to help us define and communicate the "soul" of our company, including clarifying our values and reason for being. He worked hard to listen and understand before offering recommendations. He was committed to excellence throughout the process, plus it was great fun to work with him. He is a genius in crafting messaging that is so accurate, it is scary (in a good way). I wholeheartedly recommend Neil!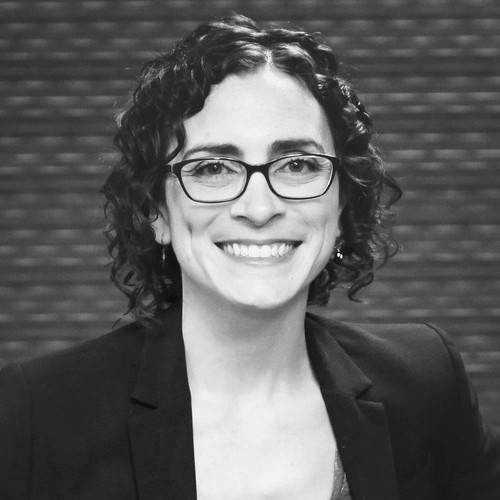 Development Officer, Citizens League
Neil is fantastic. As we began talking about our case writing project, it became clear through thoughtful conversations that we needed to take a different approach, which he is … leading us through. He is super responsive and professional, a very good listener, and a pleasure to work with. His work products are impeccable. I couldn't recommend him enough.
Mental health advocate and ACEs presenter
Chudgar Consulting is a premier communications consultant in Minnesota. I have worked with Neil as the Executive Director of a nonprofit and as a fellow board member. His work is always on time, detailed, easily understood and based in the mission of the organization. … Neil is a polished professional with a deep understanding of communication skills and the technical aspects that are needed to form and project a clear message. What is even more impressive is that Neil has the rare ability to truly listen to his clients to fully understand what their goals are.
Founder, Regular Berry Software
I'm a tech tinkerer and like to make things. One app got some traction. You'd think this would be a good thing (and it was) but I was also paralyzed with fear. I didn't know why it was successful …. Neil came in and helped distill the value of my app into something I could clearly communicate to others. I was incredibly impressed with the quality of his thinking, insights, professionalism, and desire for excellence. I 100% recommend him for any projects and plan to check in with him regularly in the future.
Director of Digital Liberal Arts, Macalester College
As one of Neil's colleagues at Macalester, I had the great pleasure of collaborating with him on a major presentation about curricular reform to the faculty. Not only did he help craft the most compelling case that we could make, but he worked magic with (of all things!) the slides we used to accompany it. I don't know anyone as talented at listening to another person's vision, finding just the right language to convey complex ideas in a straightforward way, and using compelling design to advance and strengthen arguments. I recommend him for all these things with no reservations (and great enthusiasm).
Journalist and author
After decades working with editors at newspapers, magazines and publishing houses, I have never run across a clearer, crisper editor than Neil Chudgar, nor have I encountered one whose analytic wit (and humor) addressing complex issues was so sharp. I simply don't submit any important work before sending it first to Neil for his judgment and advice.