Hello!
Here are some of the projects I've worked on lately. Thanks for taking a look. — Neil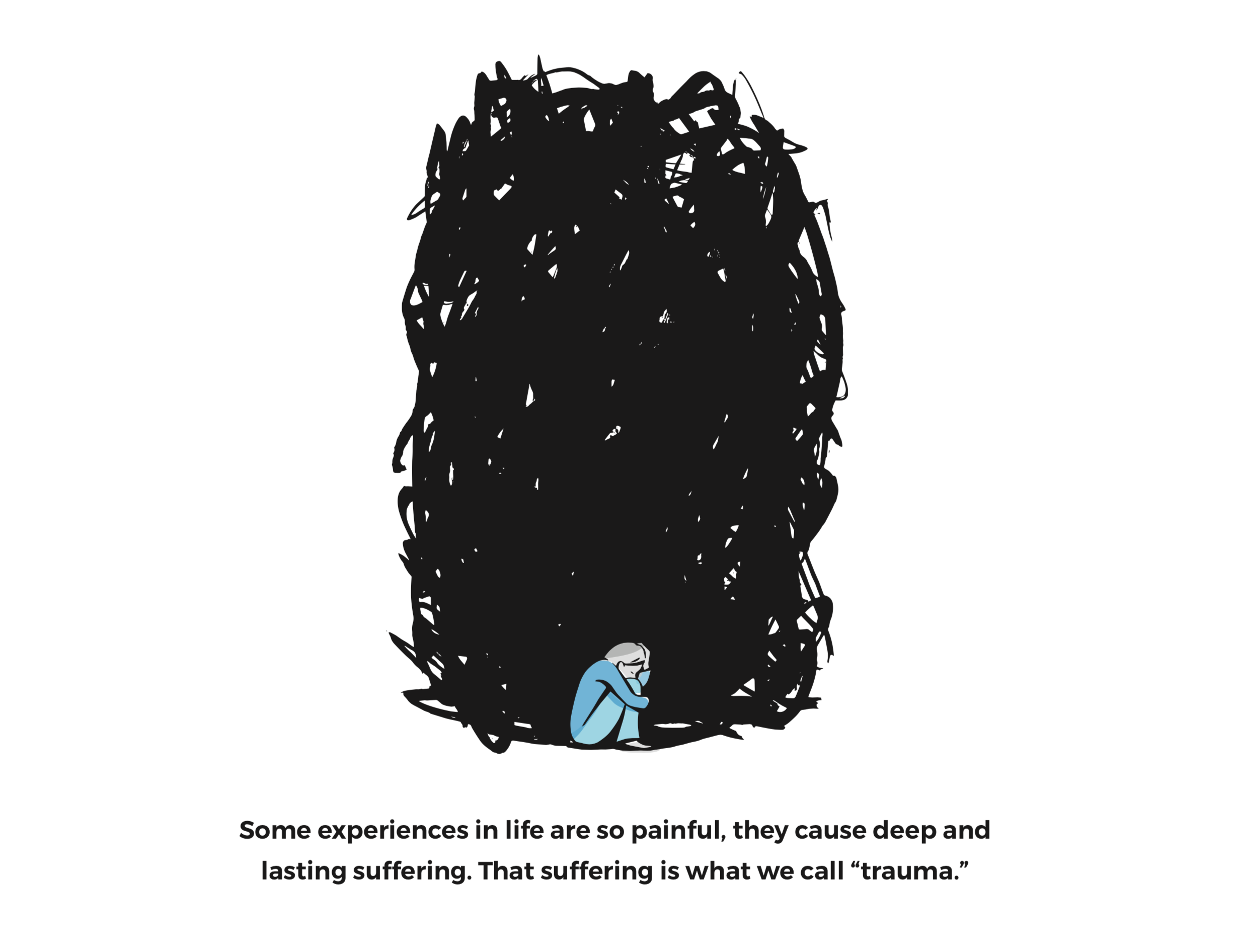 Telling the truth when people are hurting
Trauma is a deep source of human suffering. One faith-based nonprofit developed a method that was proven to help people heal. But how could they talk about trauma all over the world, across faiths and cultures? My friend Erin at Luminary Lab worked with me and Cicely Combs to distill the method into a simple, beautiful and truthful series of words and pictures, designed to make sense anywhere in the world people are suffering.
Bringing passion to politics
As a progressive young mom in a conservative pocket of rural Pennsylvania, Emily has no business running for state senate — especially not against an experienced, well funded conservative opponent. But she cares about her community too much not to run. Through Get Her Elected, I helped Emily's insurgent campaign find its voice.
Telling the stories of health pioneers
Some of the most transformative ideas in health care are the least visible. I worked with our state's nonprofit health insurers to spread the word about the most innovative things they're doing to bring wellbeing with reach for everyone.
Feeling the pulse of doctors and hospitals
A national health I.T. company needed to tell leaders of hospitals and health systems about a new technology for clinical documentation improvement (CDI). My client asked me to create four original concepts for an advertising campaign that spoke to the aspirations of clinicians today.
Finding the joy in accountability
Health reform worth doing takes new approaches to risk. To help physicians and other clinical leaders welcome the possibilities of ACO risk-sharing, an ad agency hired me to write this article for a trade publication.
His company is building a new technological infrastructure for the next generation of affordable housing, and this CEO has some provocative ideas about how Minneapolis should reinvent itself to welcome everyone. Here's some local commentary we created together to share his ideas.
Giving voice to the soul of a team
A visionary consultancy wanted to grow — and to grow, they needed to understand the kind of business they were, and why. I led the whole company in a brand development exercise that resulted in a new understanding of their mission, vision and values. According to the CEO, the workshop ended up "crafting messaging that is so accurate, it is scary (in a good way)."
Selling the world a strange new idea
The trouble with innovation is that it's unfamiliar — sometimes even scary. To help a digital payment provider introduce the world to the possibilities of transactions enabled by internet-connected objects, I worked with executives to build out a "thought leadership" platform. This article is part of it.